Bull Outdoor Products Outdoor Kitchens
Power Q
The Power Q Outdoor Island Kitchen is a wonderful addition to any smaller backyard or patio for the ultimate grill master. It features a stainless steel Angus gas grill, and refrigerator and provides ample counter space is great for preparing your favorite recipes.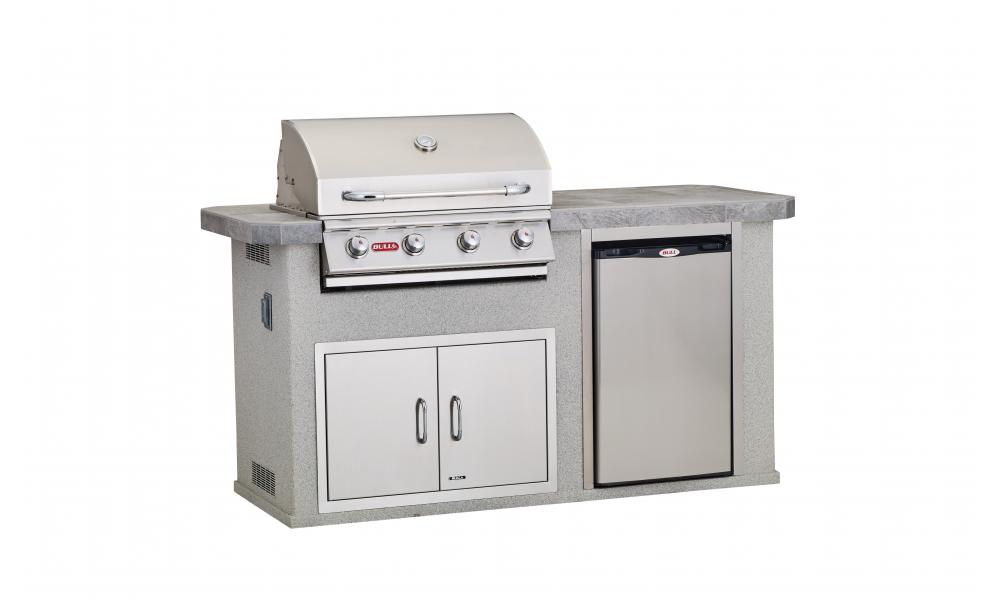 Power Q
Luxury Q
The Luxury Q Outdoor Island Kitchen is ideal for smaller backyards and seating of 3 guests. Gather around this compact BBQ island and cook your best grilling recipes yet on a BULL stainless steel gas grill featuring a stainless steel refrigerator.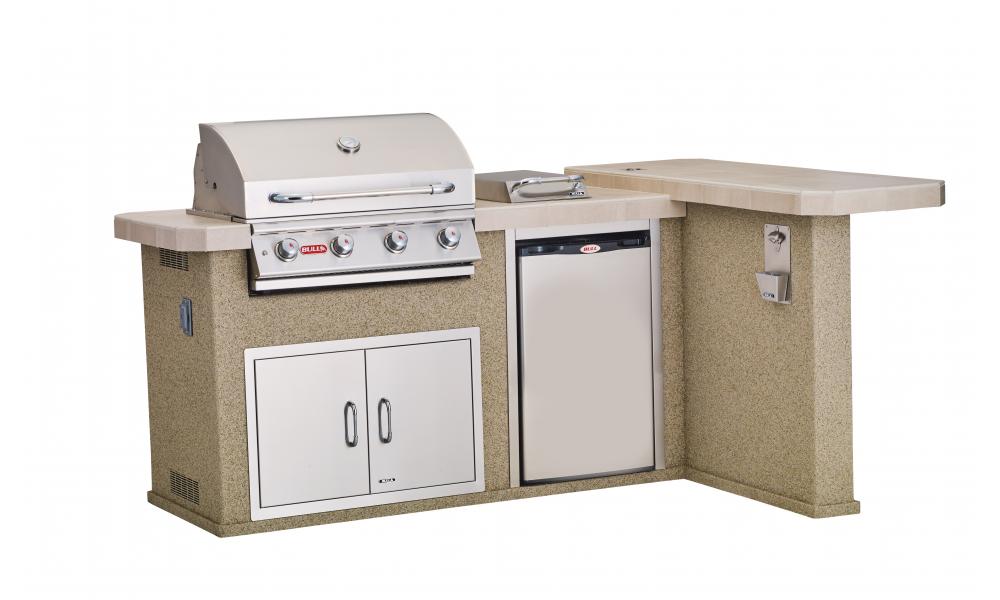 Luxury Q
BBQ
Bull Outdoor Products is known for its superior award-winning outdoor barbecue islands. The BBQ Island Kitchen is the perfect place to grill your favorite recipes in your backyard or patio. The "L" shaped design allows for bar stool seating creating a unique entertaining area for your outdoor cooking. It includes the premium BULL Angus stainless steel 75,000 BTU gas grill, and comes complete with a sink and refrigerator.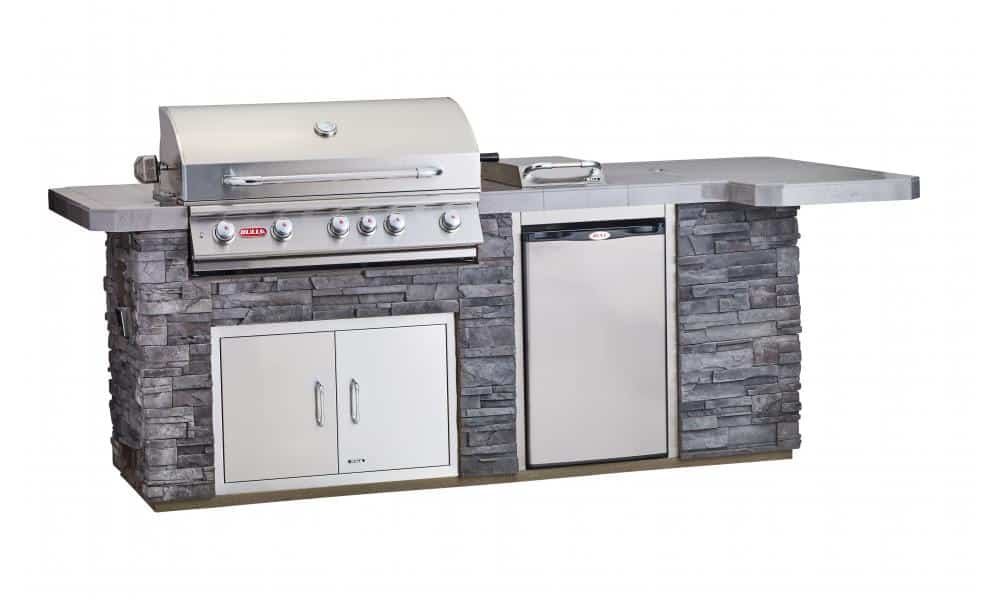 BBQ
Gourmet Q
The Gourmet Q Island Kitchen 's large bar area is perfect for a luxurious outdoor BBQ experience and ideal for entertaining. With its spacious seating you can upgrade your patio or backyard from the average outdoor furniture and cook your best grilling recipes in style. Features stainless steel gas grill, sink and refrigerator.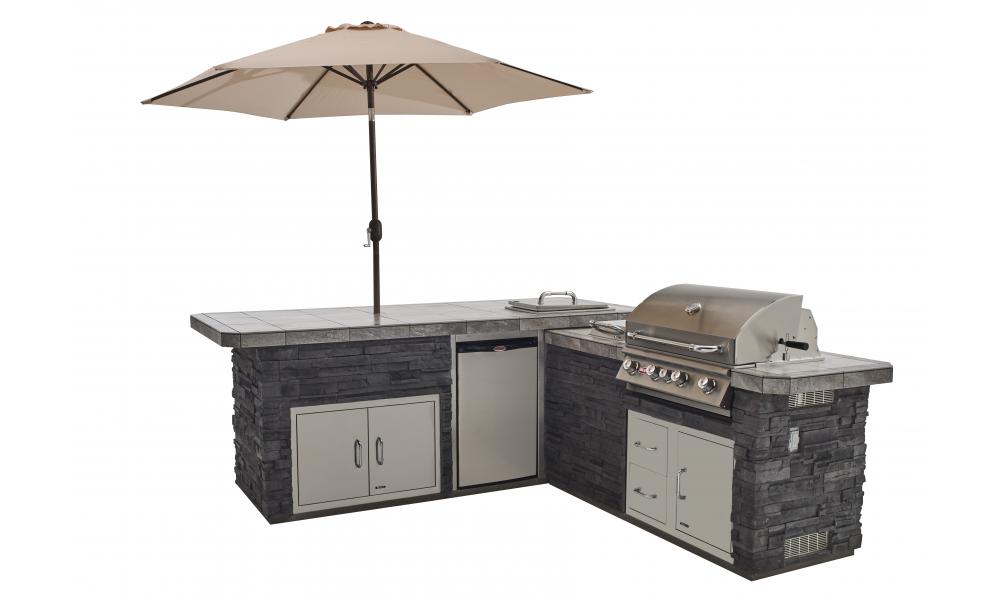 Gourmet Q