Dolphin S100 Robotic Pool Cleaner
The S100 is the super-efficient solution to a clean pool. This compact yet powerful cleaning machine scrubs the floor and walls, and filters out dirt and debris leaving your pool sparkling clean.
Ditch the Pumps and Hose
Plug and play operation takes all the work out of pool cleaning and saves energy
Dirt Doesn't Stand a Chance
Superior scrubbing and filtering for an exceptional clean
Cleaning Made Convenient
Set the weekly scheduler to automatically clean for you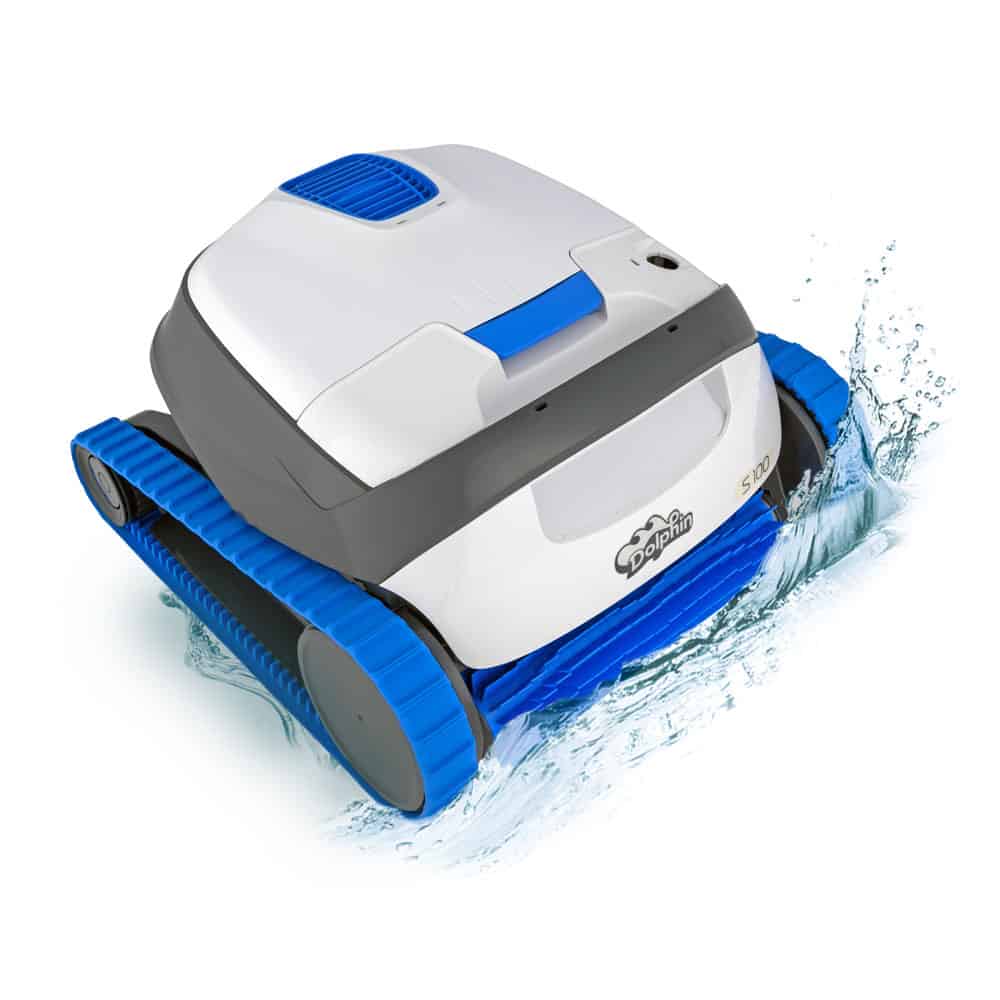 Dolphin S100 Robotic Pool Cleaner
Dolphin S50 Robotic Pool Cleaner
The S50 was designed to clean above ground pools, effortlessly. With superior filtering and floor scrubbing capabilities, you can relax knowing your pool will be sparkling clean and ready for fun!
Sucks Debris. Not Energy.
Cleans your pool without the high energy bill
No Extra Stuff Needed
Simply, plug it in and let it clean for you
Always Easy to Handle
Quick water release makes it easy to remove from the pool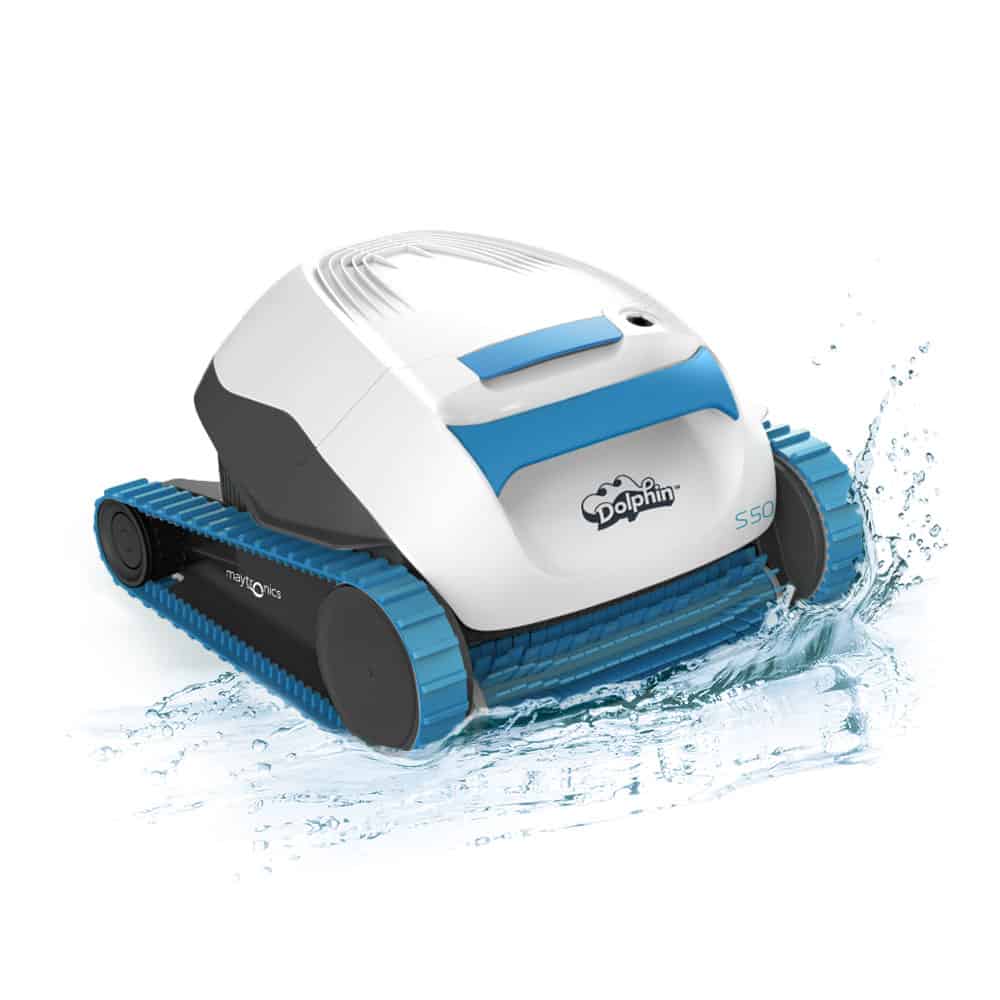 Dolphin S50 Robotic Pool Cleaner
Nova STR
Available in 18', 24', 27', 33', 15' x 30′,  and 18' x 33′ – all are 54″ deep
Key Features:
9-inch multi-layered steel top ledge
Multi-layered printed steel uprights with protective finish
Two-piece high impact resin ledge cover
Avantgarde wall pattern
Heavy corrugated frame and wall with superior coatings
All steel coated with Zinc Guard for superior corrosion resistance
All fasteners are 100% stainless steel
Double sided enamel coating system
Stainless steel harware
Easy to assemble
Space saver system for oval pools

Enjoy your pool without losing your yard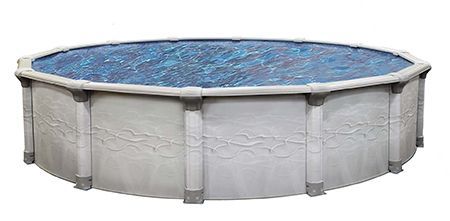 Nova STR
Sahara STR
Available sizes: 18', 24', 27', 30', 15'x30', and 18'x33' all are 52" deep
Key Features:
7-inch protected steel top ledges for extra resistance to weather
Steel uprights treated with Texture-Kote
Two-piece ledge cover and foot cover for precise fit
Interlocking stabilizer support system for easy wall installation
Sahara wall pattern-complements Ivory structure
Heavy corrugated wall with superior coatings
Easy to assemble
Buttress system for oval pools

A structurally simplified design with superior strength and durability that is both efficient and attractive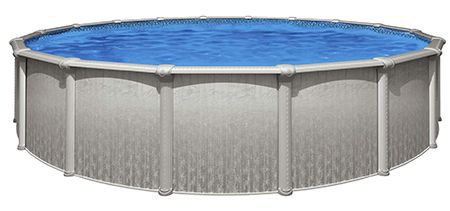 Sahara STR
Reprieve
Available in 24' round 52" deep
Key Features
Oversized Corrosion-Free Foundation System, providing a long lasting foundation that continuously stands up to heavy weight and corrosive soil conditions.
Exact-fit Components, no universal components that leave extra holes open, all parts are made specifically for one size pool. Resulting in pool components that lock out corrosion.
Optional Wall Saver Panel, designed to withstand stress at the point where water enters and exits the pool for filtration.
Stainless Steel Fasteners, High grade stainless steel nuts, bolts and fasteners, eliminating the worry of rust spots on your pool.
Interlocking Stabilizer Rails, fits tightly over your liner and the top of the pool wall, locking the liner in place to increase its life.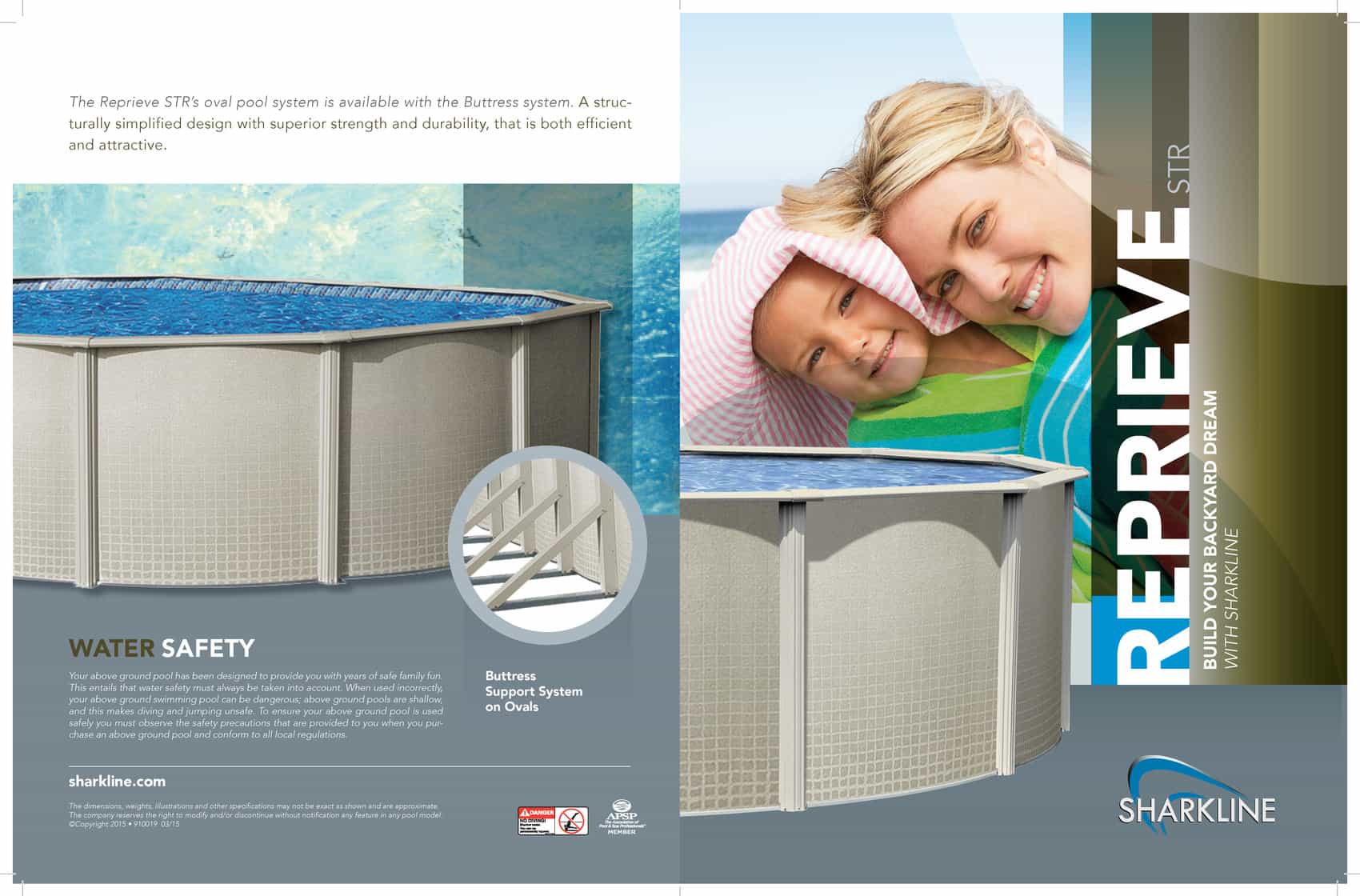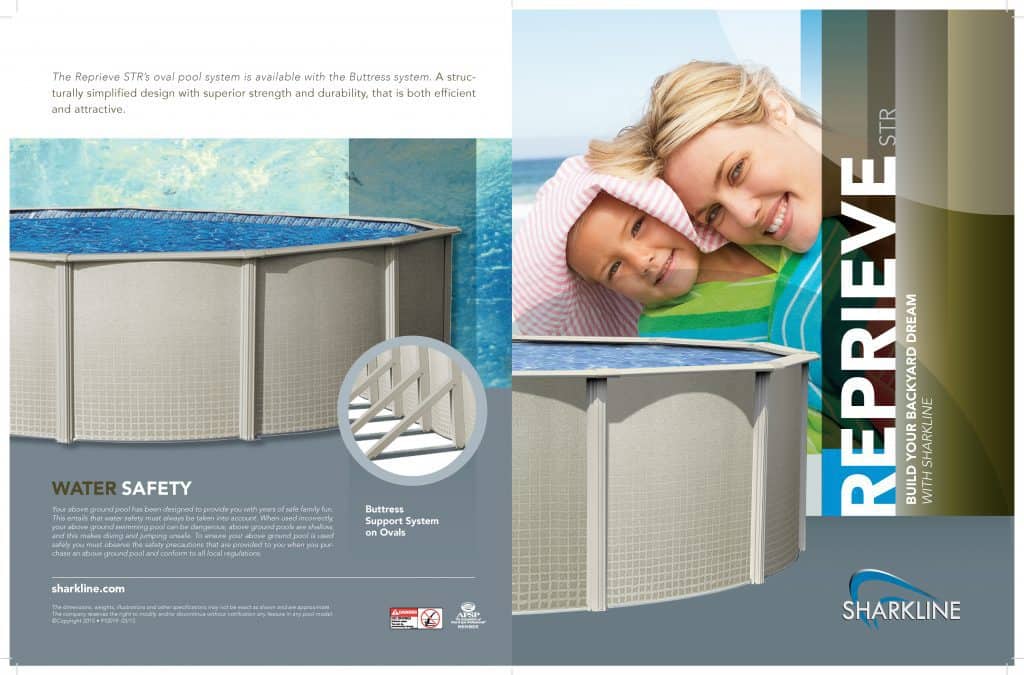 Reprieve
Sand Dollar® Aboveground Sand Filter System
Sand Filter System With Blow-molded Tank
Our blow-molded process creates a one piece, non-corrosive tank of unequaled strength and durability. This pump and filter system provides excellent performance at an affordable price.
Six-position 1-1/2 in. multiport valve
Self-priming Dynamo® pumps in 1.5 hp rating
Our innovative process creates a one-piece, non-corrosive tank of superior strength and durability even in the most demanding of applications
Combination water and sand drain makes servicing and winterizing fast and easy
Unionized Pump to Filter connection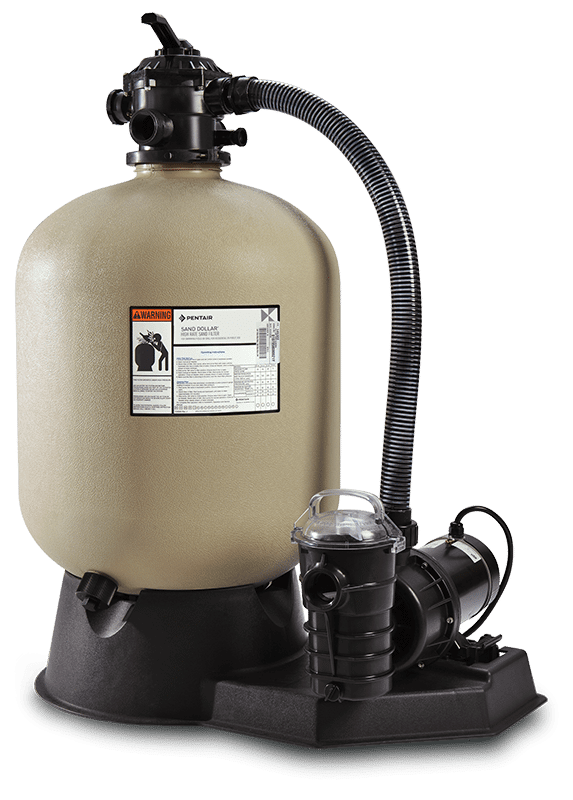 Sand Dollar® Aboveground Sand Filter System
Pacific Diamond Liner
Lamiclear Protected Against Chemicals and IV Fading
Liners for all pool shapes
Extra Heavy Duty, 100% Virgin Vinyl Material
Best Cold Crack Resistance in the industry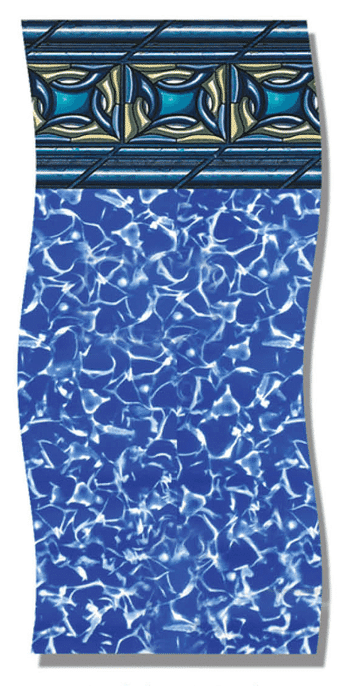 Pacific Diamond Liner
Portofino Liner
Lamiclear Protected Against Chemicals and IV Fading
Liners for all pool shapes
Extra Heavy Duty, 100% Virgin Vinyl Material
Best Cold Crack Resistance in the industry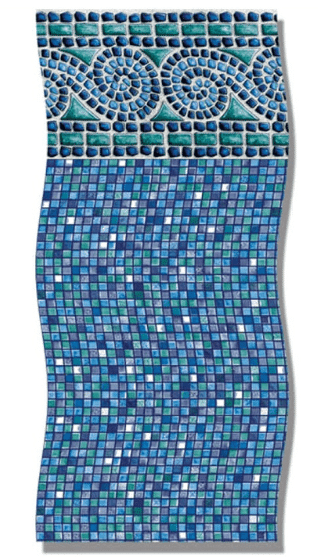 Portofino Liner