Dolphin M600 Robotic Pool Cleaner
Pool cleaning on another level. The newly designed M600 was engineered with groundbreaking technologies and customizable features, ushering in a new era of maximum pool cleaning performance. With the MyDolphin Plus app, the M600 allows you to make your pool perfect from anywhere, anytime.
Unstoppable Clean
Masterfully designed to deliver incomparable scrubbing of floor, walls, and waterline
Waterline Valet
M600 conveniently waits for at the edge of your pool for quick and easy removal
Filters Like a Boss
This powerhouse cleaner splashes past the rest with a 25% greater suction rate for optimal water filtration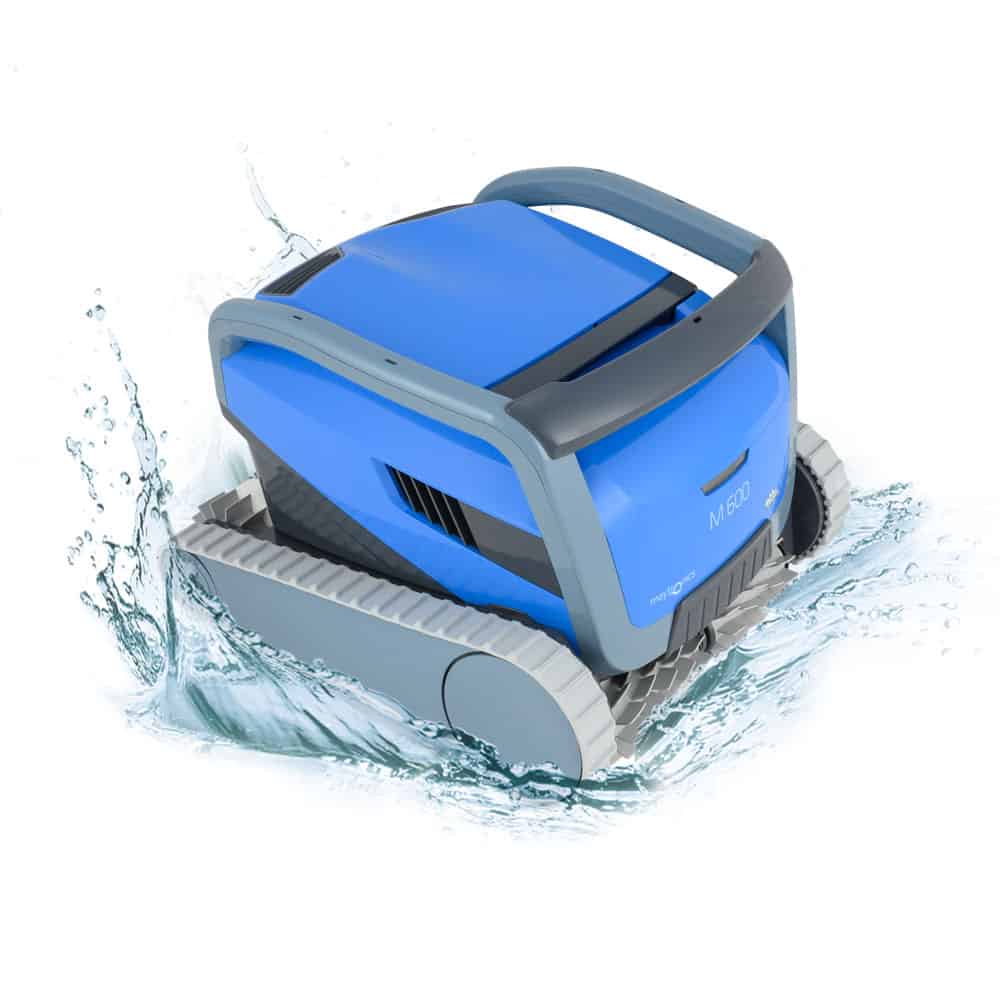 Dolphin M600 Robotic Pool Cleaner
Dolphin S200 Robotic Pool Cleaner
Built to deliver a deep clean. The S200 is powerfully nimble on vertical surfaces for intense wall and waterline scrubbing. With superior filtering capabilities, dirt and debris can't hide from this underwater cleaning machine.
Get a Really Clean Pool
Powerful scrubbing of floor, walls and waterline
Effortless Cleaning
Tangle-free swivel allows the S200 to move with ease for complete coverage
Hello, Free time!
Set the weekly scheduler to automatically clean for you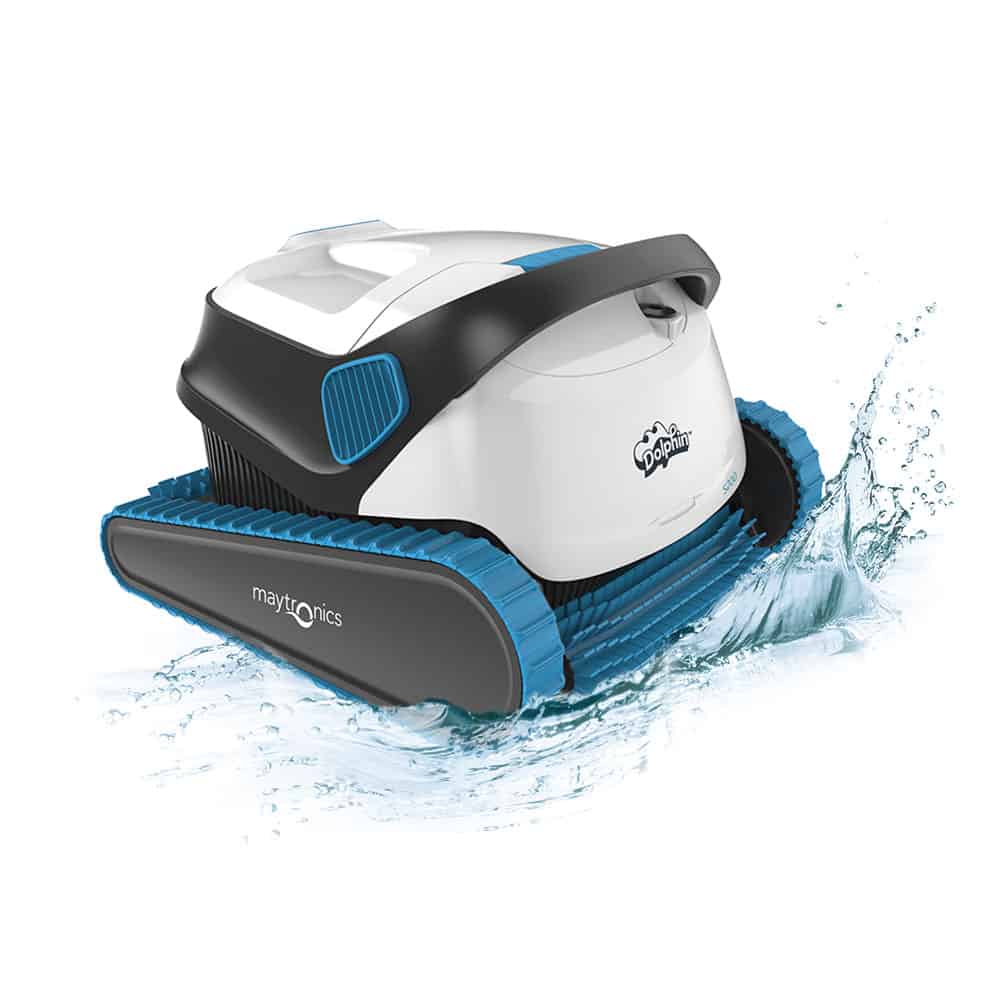 Dolphin S200 Robotic Pool Cleaner
Dolphin S400 Robotic Pool Cleaner
The S400 pushes the limits when it comes to pool cleaning. This Wi-Fi connected cleaner is loaded with advanced cleaning features for the ultimate convenience and flexibility when it comes to pool cleaning. Get a hassle-free clean without the manual work.
Pool Cleaning Optimized
MyDolphin™ Plus App lets you customize pool cleaning from the palm of your hand
Committed to Clean
Choose between quick, standard, or enhanced cleaning to get the clean you need
Super Scrubbing Power
This Dolphin scrubs the waterline and filters out all types of debris. Gone are the days of manual brushing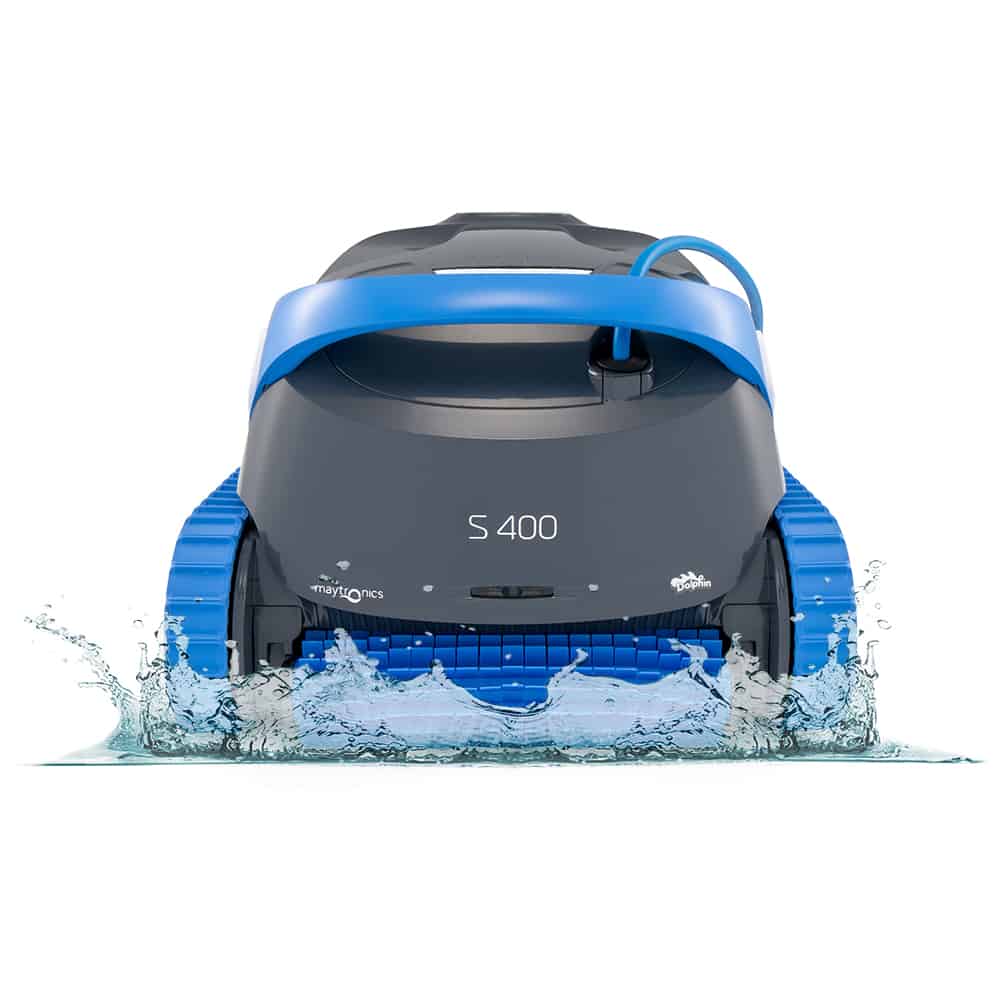 Dolphin S400 Robotic Pool Cleaner
Intelliflo VS
IntelliFlo VSF pump is the first variable speed and flow pump that adjusts to changes in flow conditions to maintain its preprogrammed flow rate to run optimally throughout the entire filtration cycle. It's like having cruise control for your pump.
Eight programmable speed or flow settings and built-in timer
Rotatable keypad with optional wall mount kit (sold separately)
Top-mounted field wiring compartment is easier to access and connect
Totally enclosed fan-cooled design for increased performance and long life
Menus are easier than ever to use
Consistently maintains system flow requirements
Compatible with Pentair Automation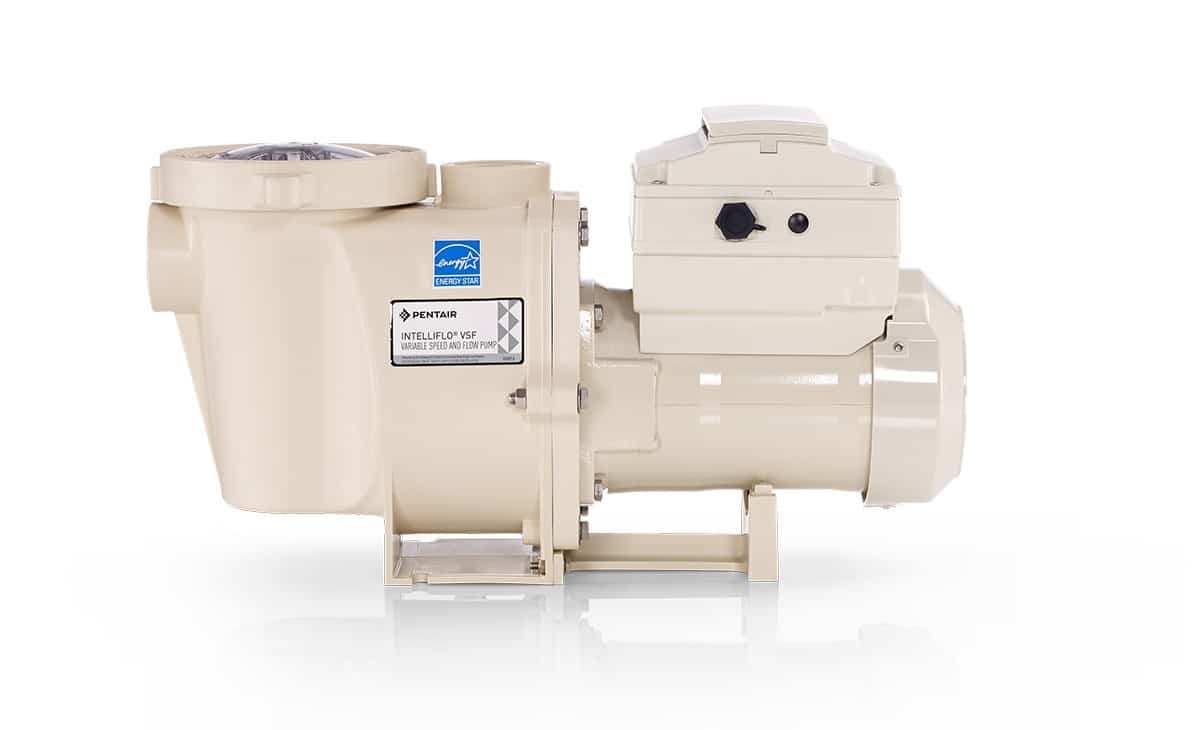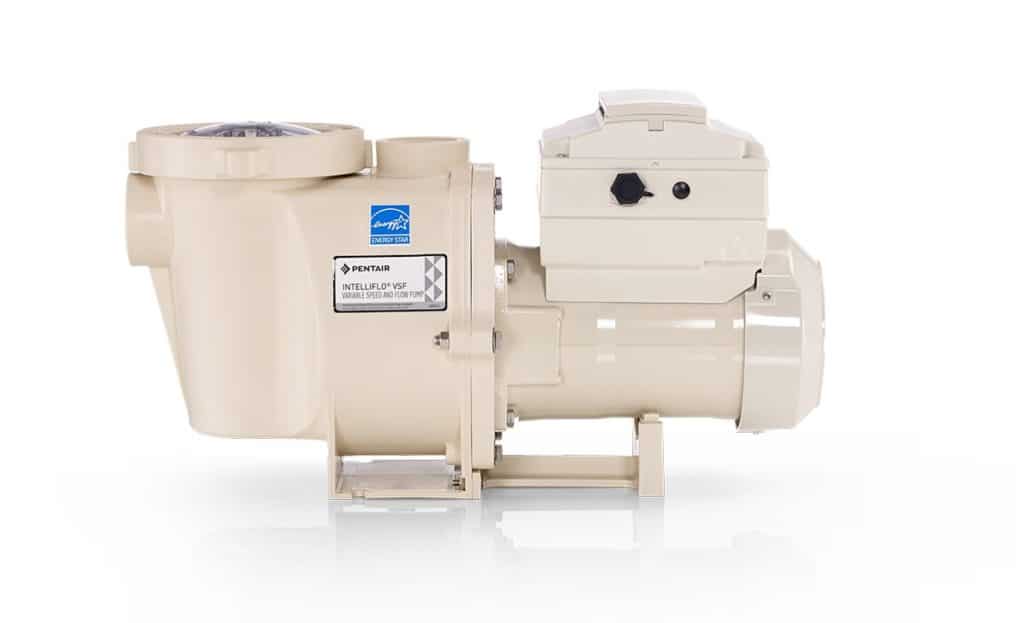 Intelliflo VS
Sand Dollar® Top Mount Filter
Thermoplastic Tank With Clamp Style Multiport Valve
The one-piece Sand Dollar Top Mount Filter feature a clamp style, six-position multiport valve. Special lateral design provides superior flow characteristics and long filter cycles for economical operation. The multiport valve of the Sand Dollar filter puts all filter functions right at your fingertips. Just rotate the handle to the desired position, and the Sand Dollar filter does the rest for sure and simple operation.
Key Features
Six-position, top-mounted multiport valve
Combination water and sand drain makes servicing and winterizing fast and easy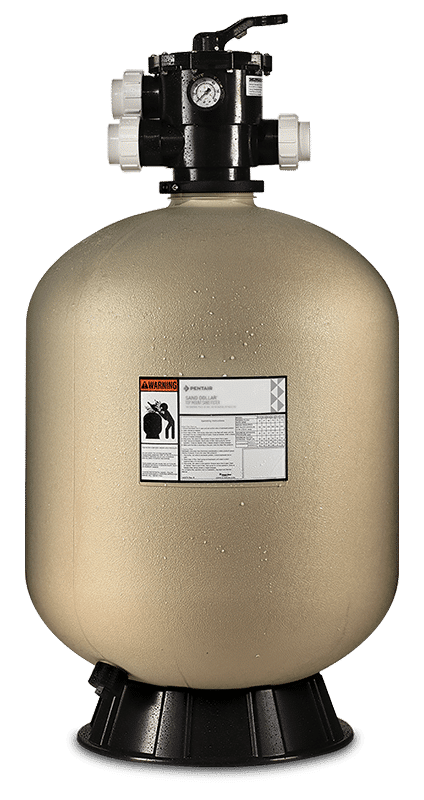 Sand Dollar® Top Mount Filter
Superflo® VS Variable Speed Pool Pump
The Perfect Pump for Everyday Pools Requiring Up to a 1.5 Hp Pump
SuperFlo VS pumps slash energy costs by up to 80%*, compared to conventional pool pumps. With premium features like a 24-hour real-time clock and an intuitive interface that displays watts and RPMs, they're easy to program and operate. With the SuperFlo VS pump, you can enjoy big savings on your utility bill. Perfect for new and standard pump replacement applications. No other company can match our proven, in-field performance and reliability, so you can count on years of long, dependable service. No wonder we outsell all other variable speed pumps.
Key Features
Only variable speed pump on the market today with 115/208-230V and 50/60 Hz single phase capability. Operating nominal voltage range is 110V thru 230V
Ideal for standard pools requiring up to 1.5 HP pump
Three operating speed settings plus override capability
Direct and superior drop-in replacement for the Hayward® SuperPump®
An Eco Select® Brand product: one of Pentair's "greenest" and most efficient choices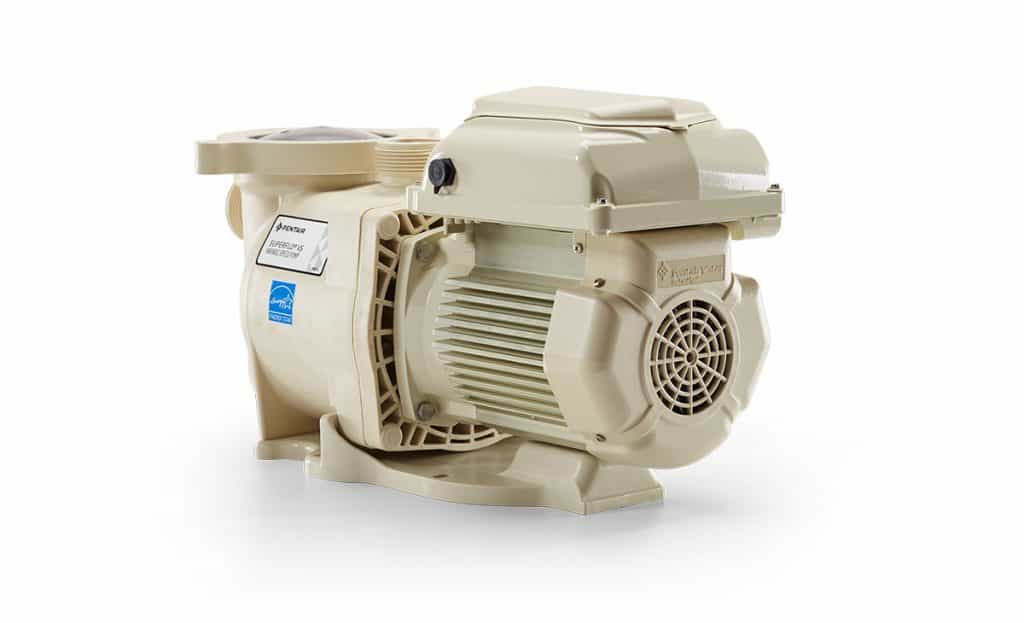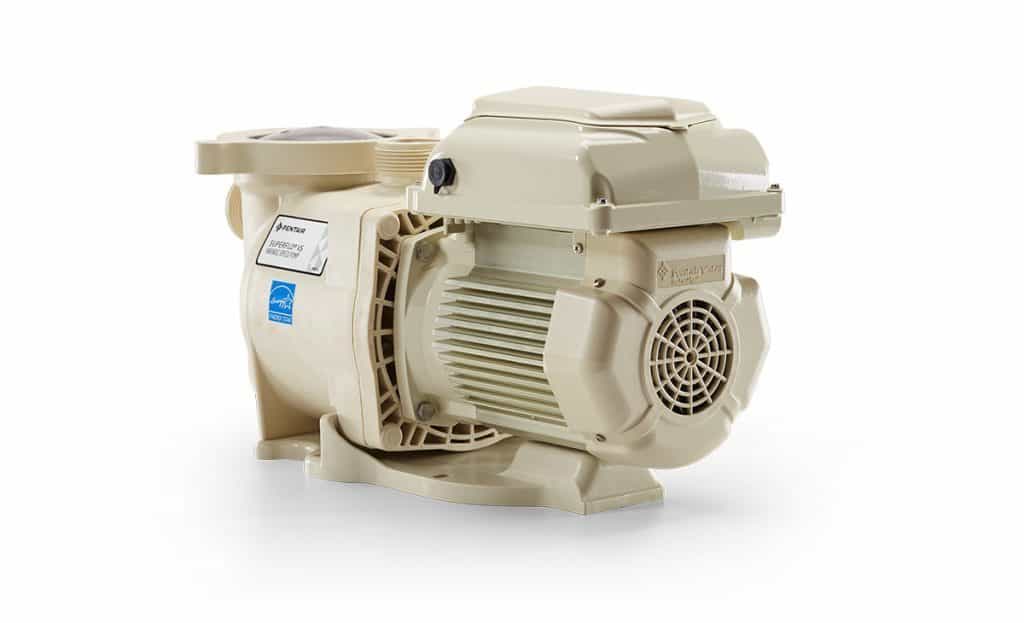 Superflo® VS Variable Speed Pool Pump