Prowler® 920 Inground Pool Cleaner
High-speed Scrubbing Provides the Ultimate Deep Clean for Your Pool!
The Kreepy Krauly Prowler 920 Robotic Inground Pool Cleaner offers a superior level of cleaning, scrubbing and vacuuming all the way to the tile line. With two brushes, including one active brush that spins at two times the speed of the tracks, a single LED light and the ability to customize the filtration level, just plug in the Prowler 920 and watch it go to work.
All-surface deep cleaning with a powerful, high-speed scrubbing brush
Fast and easy debris removal with a top access filtration basket
Select from a large or fine debris filtration cartridges
Programmable daily cleaning schedules with a built-in weekly timer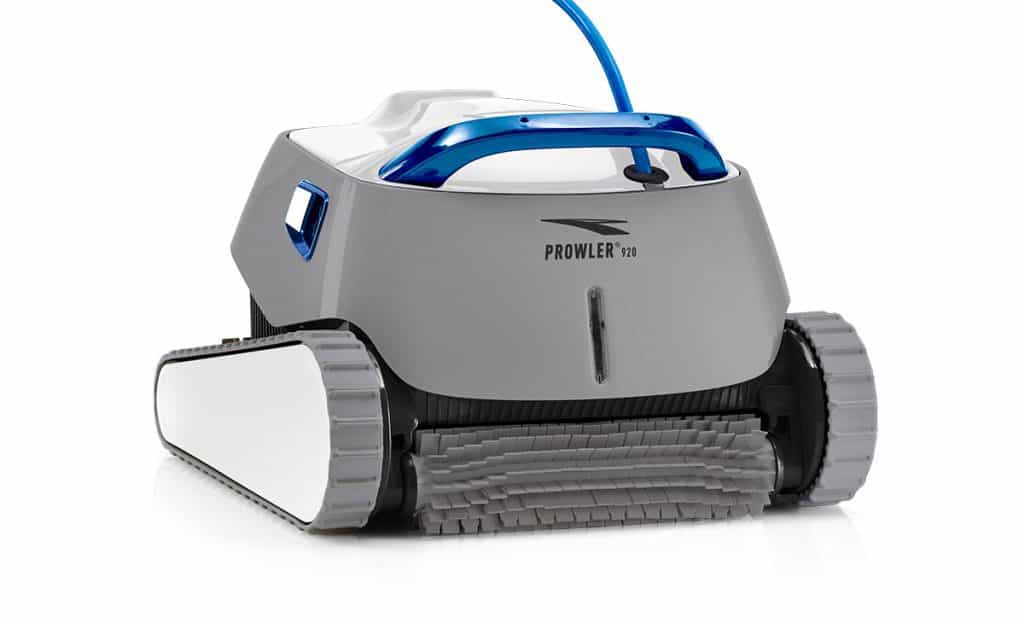 Prowler® 920 Inground Pool Cleaner
Intelliflo Variable Speed Pump
Want to Know Why Intelliflo Variable Speed Pumps Outsell All Other Variable Speed Pool Pumps Combined?
When Pentair® first introduced IntelliFlo Variable Speed technology, it set off a marketplace revolution with its energy efficiency, near-silent operation and long service life.
ENERGY STAR® Certified: meets strict energy efficiency criteria set by the U.S. Environmental
Protection Agency and the U.S. Department of Energy
Energy savings up to 90%* versus traditional pumps
8 programmable speed settings and built-in timer to ensure the pump runs at optimum speed and duration
Ultra-efficient permanent magnet motor design reduces noise and vibration for greater efficiency and longer pump life
Dramatically quieter operation – as low as 45 decibels – about 4 times quieter than most traditional-style pumps**
Totally enclosed fan-cooled (TEFC) design and low average operating speed makes IntelliFlo the quietest pump on earth
Fully compatible with IntelliTouch®, EasyTouch®, SunTouch® Pool Control Systems and other brands of digital pool/spa controls for managing pump, heating, lighting, spa jets and water features
Built in diagnostics protect the pump for longer service life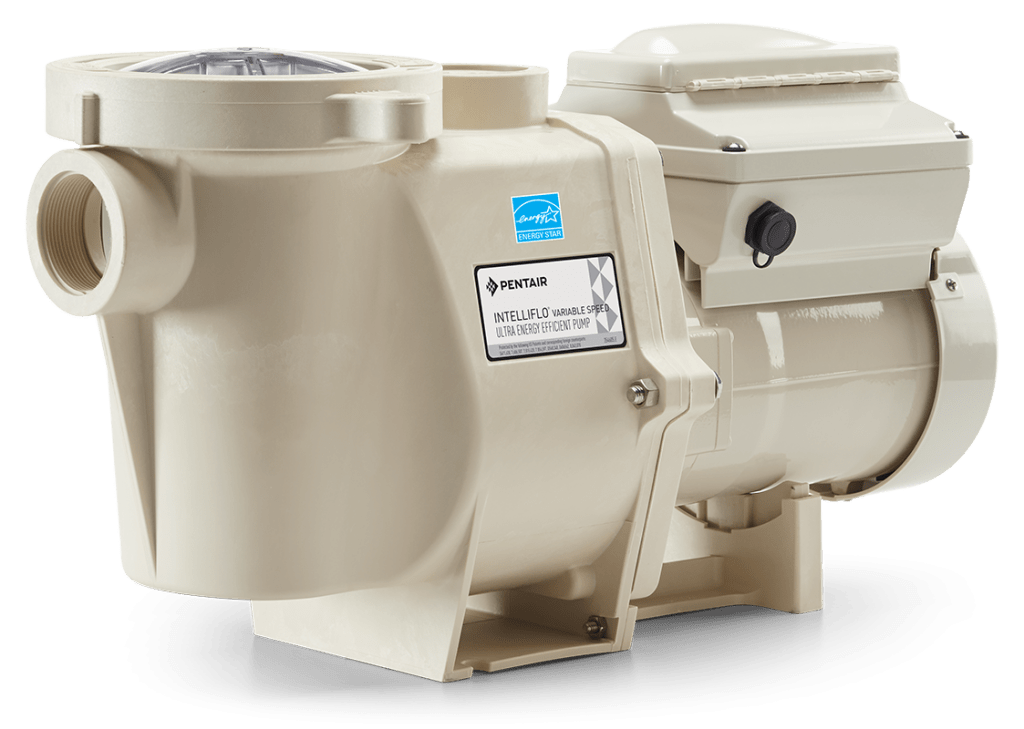 Intelliflo Variable Speed Pump
Superflo® VS Variable Speed Pool Pump
The Perfect Pump for Everyday Pools Requiring Up to a 1.5 Hp Pump
SuperFlo VS pumps slash energy costs by up to 80%*, compared to conventional pool pumps. With premium features like a 24-hour real-time clock and an intuitive interface that displays watts and RPMs, they're easy to program and operate. With the SuperFlo VS pump, you can enjoy big savings on your utility bill. Perfect for new and standard pump replacement applications. No other company can match our proven, in-field performance and reliability, so you can count on years of long, dependable service. No wonder we outsell all other variable speed pumps.
Key Features
Only variable speed pump on the market today with 115/208-230V and 50/60 Hz single phase capability. Operating nominal voltage range is 110V thru 230V
Ideal for standard pools requiring up to 1.5 HP pump
Three operating speed settings plus override capability
Direct and superior drop-in replacement for the Hayward® SuperPump®
An Eco Select® Brand product: one of Pentair's "greenest" and most efficient choices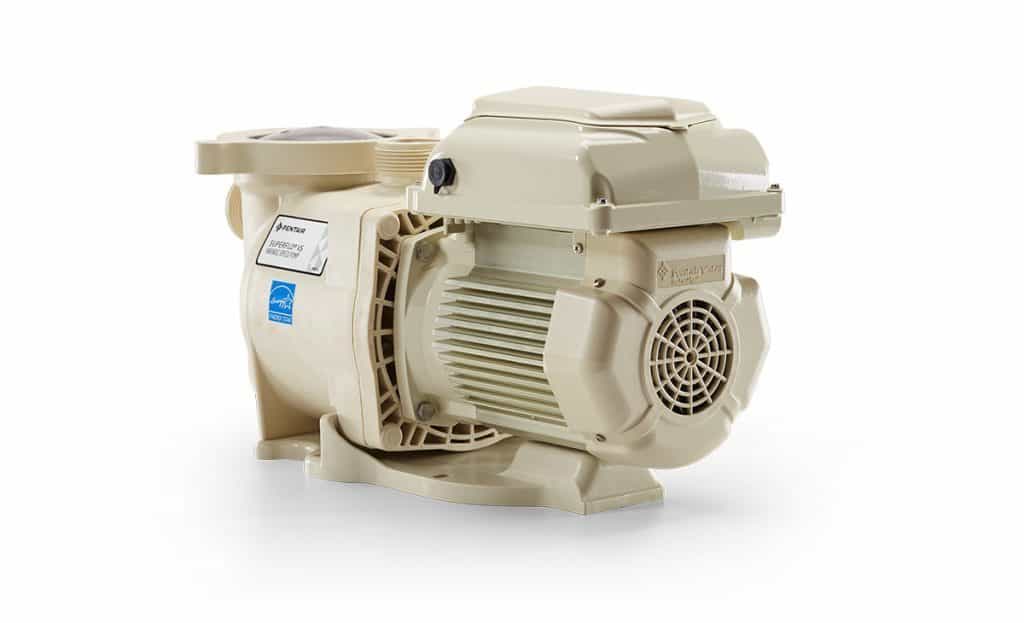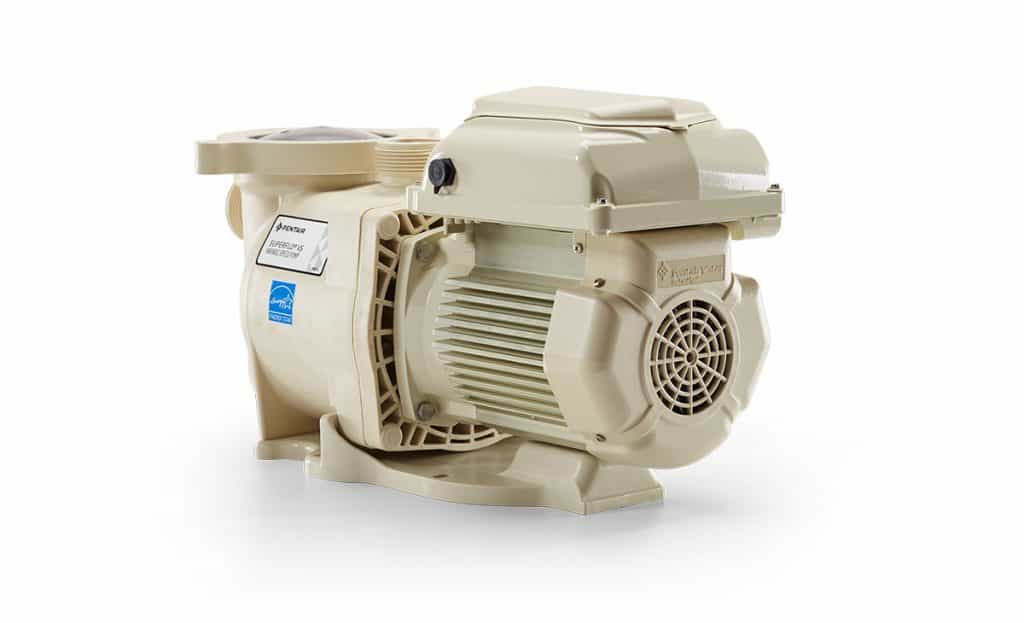 Superflo® VS Variable Speed Pool Pump
Sand Dollar® Top Mount Filter
Thermoplastic Tank With Clamp Style Multiport Valve
The one-piece Sand Dollar Top Mount Filter feature a clamp style, six-position multiport valve. Special lateral design provides superior flow characteristics and long filter cycles for economical operation. The multiport valve of the Sand Dollar filter puts all filter functions right at your fingertips. Just rotate the handle to the desired position, and the Sand Dollar filter does the rest for sure and simple operation.
Key Features
Six-position, top-mounted multiport valve
Combination water and sand drain makes servicing and winterizing fast and easy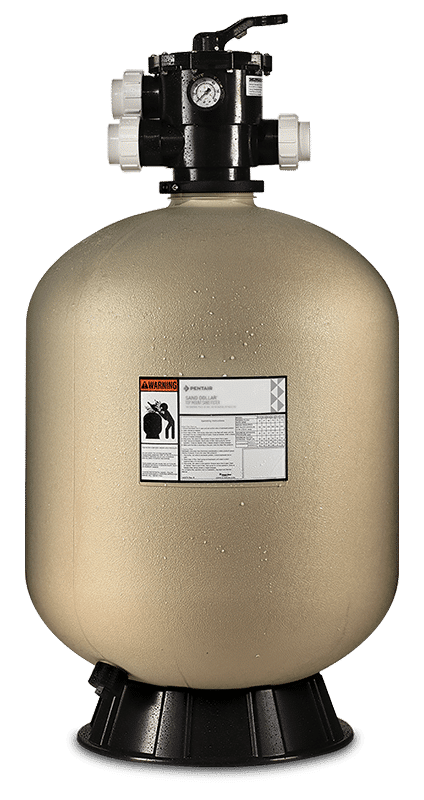 Sand Dollar® Top Mount Filter