Commercial Pool Covers
In the off season, an empty, unsupervised commercial pool can be an invitation for disaster. Locked gates or fences alone have often proved ineffective in preventing children and pets from gaining access to the pool area.
The solution: cover your commercial pool with a LOOP-LOC safety swimming pool cover! Manufactured with incredibly strong mesh or ULTRA-LOC® solid material, and securely anchored into the deck, LOOP-LOC pool covers puts an unbreakable "lock" on a commercial pool whenever supervision is impossible
Viking Series – Where it all began! The Viking round was our very first spa and bears the name of our company. Simple in design yet perfect in it's ability to keep everyone involved in conversation. You can choose from three models in this series ranging from plug-n-play (110v/240v convertible) to a high end design equipped with LED lighting and stainless steel jets.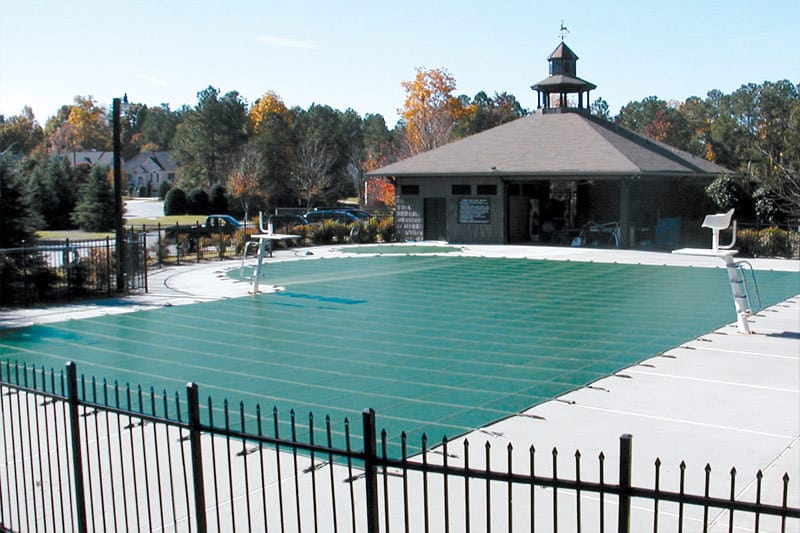 Commercial Pool Covers
Ultra-Loc III Safety Covers
You no longer have to choose between the light weight of a mesh pool cover and the light-blocking benefits of a solid cover. The revolutionary ULTRA-LOC III gives you the best of both worlds!
Key Features
Blocks 100% of sunlight.
Faster draining! Its unique material "bounces back," so water quickly finds mesh drainage panels!
Exclusive computer-aided design ensures a perfect, custom fit for any shape or size pool.
Backed by a 15-year pro-rated warranty.
33% lighter than typical solid vinyl cover material!
Stays tight and beautiful year after year, in any weather!
Available with or without mesh drainage panels. Pool Covers without drainage panels blocks 100% of sunlight and is sold with an automatic pump, which must be used at all times to meet ASTM safety cover standards.
LOOP-LOC safety pool covers are available in your choice of green, tan or blue.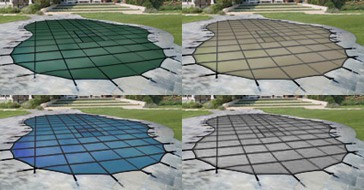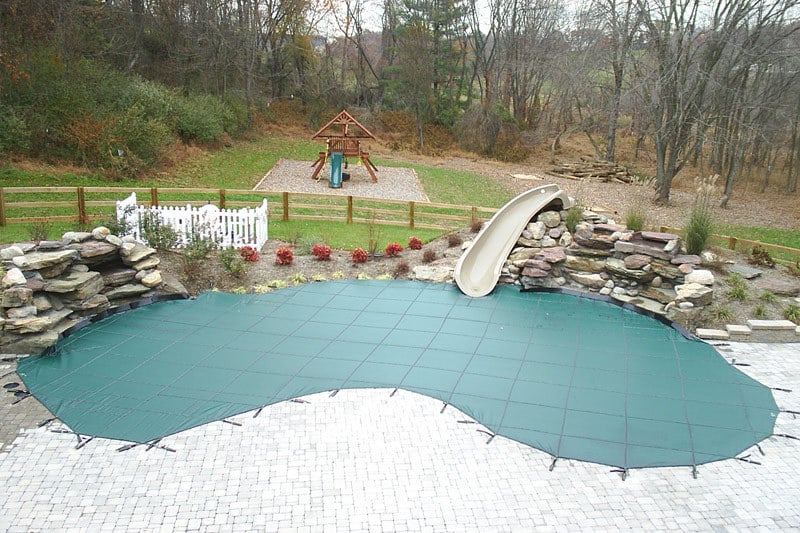 Ultra-Loc III Safety Covers